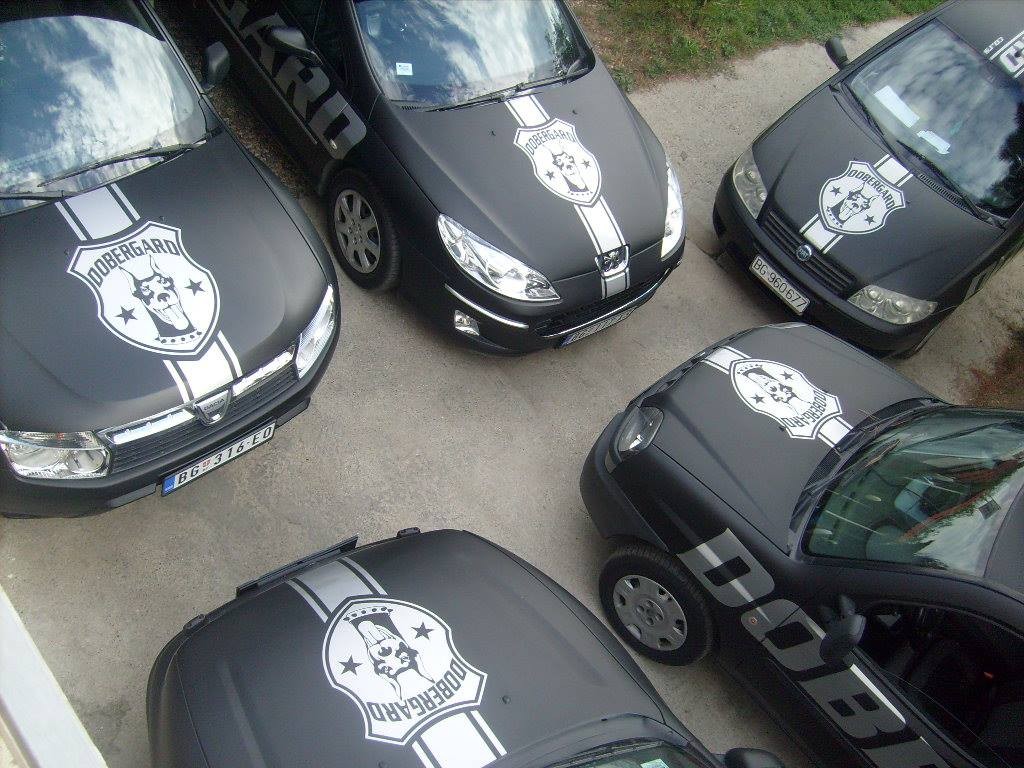 Written by: Milica Šarić, Ivana Jeremić
Photo: Facebook page of company Dobergard
In February 2017, the Administration for Joint Services of Republic Bodies published a call for security services for 10 state institutions over the period of two years, divided into 26 batches worth almost 890 million dinars. The institutions which sought security services comprised the Customs Administration, Treasury Administration, Administration for the Prevention of Money Laundering, and others.
Only one bidder respectively responded to 21 batches, worth between four and 120 million dinars, with acceptable offers. Almost all bidders quoted prices which were slightly lower than the assessed value of the batch for which they were quoting the bid.
In 14 batches, all in which they participated, the successful bidders were Belgrade-based companies Dobergard and Dobergard plus owned by Dušan Đukić - by themselves or within a consortium. Besides them, no one else applied for these batches.
In the end of November 2018, in line with the framework agreement from the previous year, they signed the total of 11 contracts at the value of 16.8 million dinars, to protect front offices of the Tax Administration in several towns of the Autonomous Province of Vojvodina, from fire and violent entries.
Although the manner in which these operations were assigned is in line with law, there was almost no competition.
Rade Đurić, jurist engaged in public procurement, says for the Center for Investigative Journalism of Serbia (CINS) that the conditions at the competition to which the companies applied were defined so that the bidders would be practically forced to make mutual agreements.
"This is a manner to diminish competition, in view of poor mutual relations in the security sector," said Đurić, adding that citizens are the ones who bear the greatest damage that way, while the quality of the service is also reduced.
The Instruction for detection of rigged bids in public procurement procedures published at the web-site of the Commission for Protection of Competition states that "market participants frequently respond to public tenders jointly, clandestinely agreeing as to their approach before the submission of the bid, with the aim to increase the price of the service, i.e. decrease the quality of the service, depending on the subject of procurement".
Such practices, which present the gravest form of violation of competition, are difficult to prove.
Dušan Đukić denies that there were any agreements in relation to this public procurement. "We are a group of bidders who found it in our mutual interest to act as a consortium, which is not prohibited in the Law on public procurements," said Đukić for CINS.
Mila Sašić, head of the Department for public procurement within the Administration for Joint Services of Republic Bodies said for CINS that the Administration has no impact on who will apply to the bid, but she excludes the possibility of rigged procurements, as the bidders are obliged to provide a signed document to that effect - The Statement on the independent bid - together with the bid.
You can read the whole story on CINS.rs.