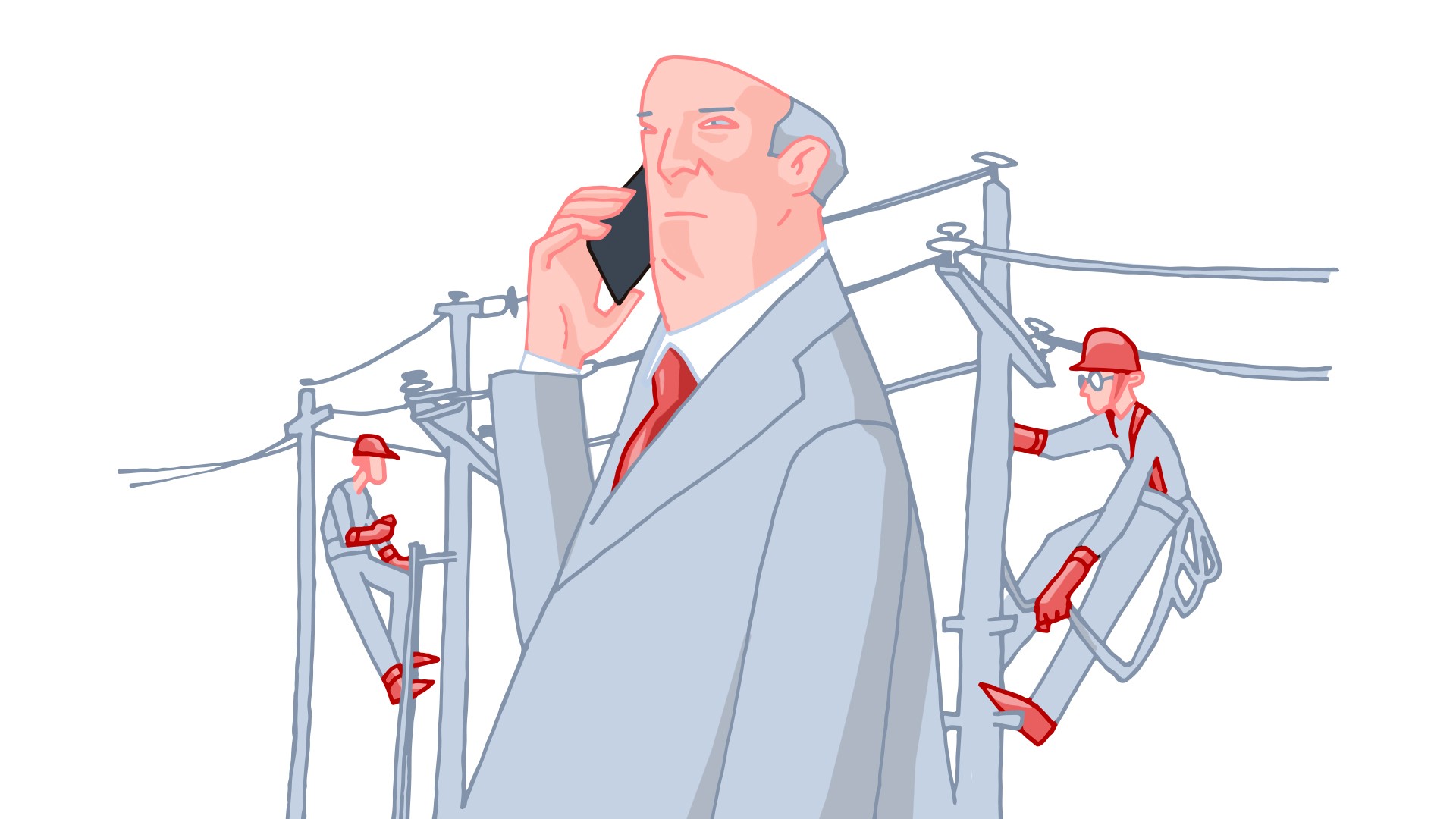 Illustration: Đorđe Matić
More than 40 workers from Serbia were left jobless in Denmark in July 2017, when the company they worked for was eliminated from the project of building a network of optical cables. The cables were set by the Danish company TDC Group, which found itself under public scrutiny when the media announced that one of its subcontractors violated the regulations and paid no money to the workers.
The union tried to negotiate with subcontractors, but the negotiations failed, and the company Roaming Networks from Copenhagen was thrown out of business. The owner of this company is actually its namesake from Belgrade. It is part of a network of companies that perform various activities and which are, directly or indirectly, owned by businessman Nenad Kovac, publicly known under the nickname Nesha Roaming.
Another attempt to solve the problem through negotiations between the trade union and the employers' organization was also overcome with failure and the whole case is about to be put before the Labour Court in Denmark.
"This case is currently being prepared with the National Trade Unions Confederation. We are preparing it together with our lawyers, from the Electricians Trade Union and Confederation's attorneys," Peter Koch Palshøj, Development and Communications Manager at the Danish Union for Electricians, told CINS.
The problem was also examined by the local police, but the investigation was completed because, according to police estimates, it would not lead to punishment.
A part of the workers returned to Serbia, while a part found new jobs because they were union members.
The operations of Nenad Kovac and his companies are connected to a significant extent with the state, with which he signed contracts worth around 145 million euros over the past ten years.
Read the full story here.
The story was produced within project "prEUgovor Policy Watch: Monitoring Reforms in Chapters 23 and 24​" supported by the European Union. The contents of this publication are the sole responsibility of the author and can in no way be taken to reflect the views of the European Union.