Coalition prEUgovor, launched at the initiative of the BCSP, is organising a press conference on Serbia's progress in key chapters of the EU integratiation process.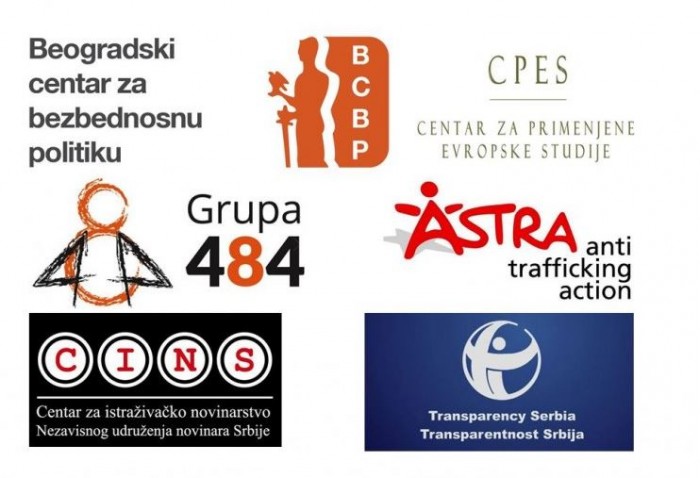 Coalition prEUgovor will present independent report on progress made by the Republic of Serbia in implementing policies relevant for Chapters 23 (Judiciary and Fundamental Rights) and 24 (Justice, Freedom and Security) in Media Center, (Belgrade, Terazije 3, 1 floor, The Great Hall) on October 1, 2013, at 11AM.
The main issue to be presented at the occasion is concerned with conditions that the Government of Serbia needs to meet in order to enable transparency of the negotiation process with EU. Other topics that are going to be addressed are systematic fight against corruption, connection between organized crime and politics, trafficking in human beings, problems related to migration and asylum, and the protection of human rights, particularly those of vulnerable groups.
Speakers:
Please confirm your attendance via email: [email protected] or phone: 061/6330-891, by Monday, 30th of September, 12PM.
For more information about the prEUgovor Coalition visit the official Facebook page.
The prEUgovor is the first coalition of civil society organizations formed in order to monitor implementation of policies related to the Accession Negotiations between Serbia and EU, with an emphasis on Chapters 23 (Judiciary and Fundamental Rights) and 24 (Justice, Freedom and Security). prEUgovor is formed on the initiative of Belgrade Centre for Security Policy (BCSP) with the mission to propose measures to improve the condition in the fields relevant for the negotiation process. In doing so, the coalition aims to use the process of EU integration to help accomplish substantial progress in further democratization of Serbian society.