Coalition prEUgovor (in English preEUnup) and the French Embassy in Serbia are organizing a conference on the importance of civil society participation in the process of negotiations on Chapters 23 and 24.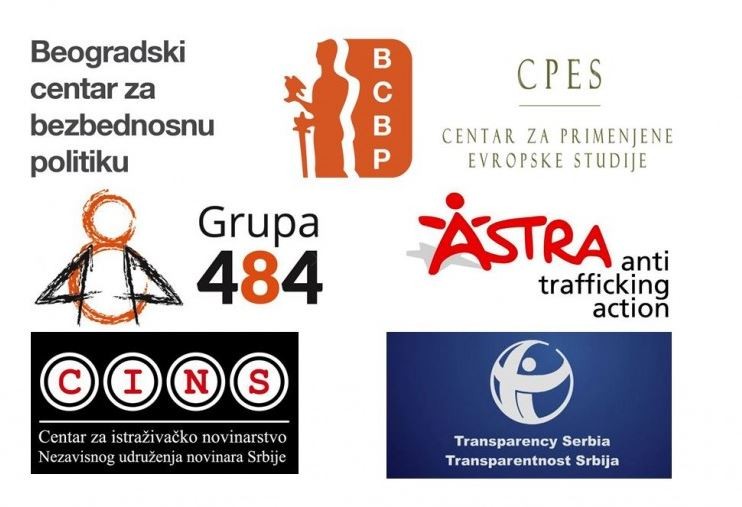 Press conference and reception will be organized at the Residence of France in Belgrade (Gračanička 2) on Wednesday 23rd October 2013. at 12:30 PM.
The occasion is the signing ceremony of the partnership convention between France (French Embassy in Serbia, Permanent Representation of France to the United Nations and international organizations in Vienna), and organization ASTRA which will be representing the coalition prEUgovor.
The speakers will be:
François-Xavier Deniau, French Ambassador in Belgrade
The coalition prEUgovor, representatives .
France thinks that it is very important that the EU negotiation process is not limited to technical discussions between Serbian and European administrations experts, but that all citizens of Serbia should have the opportunity to contribute to major advances in the field of democracy and the rule of law. Therefore, France supports the goals of the coalition prEUgovor addressing her financial assistance.
To attend the conference it is necessary to accredit via email: [email protected] and [email protected] or phone 011/302-35-31, 011/302-35-32 and 302-35-33, by 22nd October 2013. at 10:00.
prEUgovor is formed on the initiative of Belgrade Centre for Security Policy (BCSP) with the mission to propose measures to improve the condition in the fields relevant for the negotiation process. In doing so, the coalition aims to use the process of EU integration to help accomplish substantial progress in further democratization of Serbian society. Coalition prEUgovor members are: Belgrade Centre for Security Policy (BCSP),
ASTRA
- Anti trafficking Action, Center for Investigative Reporting in Serbia (
CINS
), Center for Applied European Studies (
CPES
),
Group 484
and Transparency Serbia (
TS
).