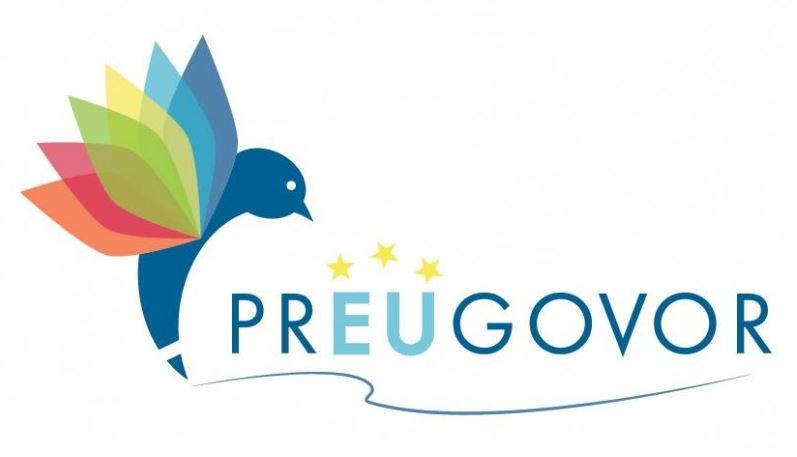 The coalition prEUgovor will be presenting its independent report on Serbia's progress in implementing policies in the area of Judiciary and Fundamental Rights (Chapter 23) and the area of Justice, Freedom and Security (Chapter 24).
The conference will take place on May 8 at 11 AM at the Media Center (Belgrade, Terazije 3).
Speakers will be:
Ivana Radovic, ASTRA - Anti trafficking Action
Vanja Macanovic, Autonomous Women's Center AŽC
Sonja Stojanovic Gajic, Belgrade Centre for Security Policy (BCSP)
Branko Cecen, Center for Investigative Journalism in Serbia (CINS)
Srdjan Djurovic, Center for Applied European Studies (CAES).
Miroslava Jelacic, Group 484.
Nemanja Nenadic, Transparency Serbia (TS)
Due to limited capacity of the venue, please confirm your attendance by sending an email to this address: [email protected].
The coalition prEUgovor (prEUnup in English) was formed with the aim to monitor the implementation of policies within the framework of the Serbian accession process to the EU, focusing on chapters 23 and 24. The mission of the coalition prEUgovor is to oversee the implementation of policies in the field of Judiciary and Fundamental Rights (chapter 23) and Justice, Freedom and Security (24) and propose measures to improve the reforms, using the process of EU integration to achieve substantial progress in the further democratization of Serbia.
For more information about the prEUgovor visit the official Facebook page or Twitter account.