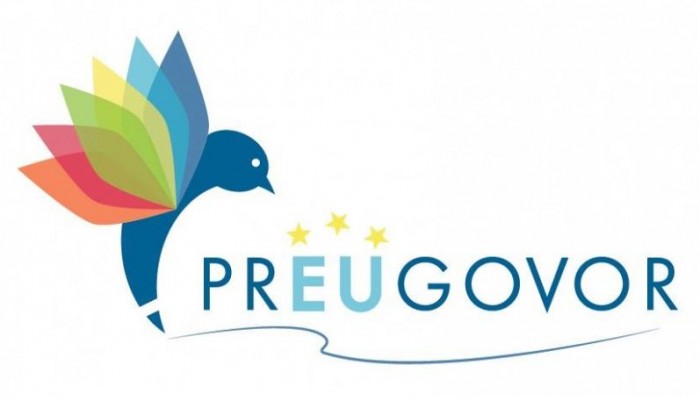 The coalition prEUgovor invites you to attend CHATvrtak - an informal dialogue of the expert public interested in the implementation of the policies from the areas of Judiciary and Fundamental Rights (Chapter 23) and Justice, Freedom and Security (Chapter24) - which will take place at Belgrade Centre for Security Policy's premises at Djure Jaskica St, 6/5, on Thursday, 21 April 2015, starting at 16h.
The main topic is the early elections in Serbia, especially:
the stances of the political parties in the election campaign regarding the issues related to Chapters 23 and 24;
the extent of compliance of the election campaign with the principles contained within Chapters 23 and 24, especially in regards to the political influence on the media and political parties financing;
the extent of the respect of the rule of law principles which, at least on the paper, all of the political parties support.
The panelists at seventh CHATvrtak:
Zlatko Minic, associate of Transparency Serbia
Sasa Djordjevic, researcher at BCSP
Gordana Grujicic, researcher at Group 484
Vladimir Kostic, deputy editor of the Center for Investigative Journalism in Serbia (CINS)
Rasa Nedeljkov, Center for Research, Transparency and Accountability (CRTA)
Moderator: Sofija Mandic, legal researcher BCSP
The working language of the event is Serbian and no translation will be provided. CHATvrtak is organized under the Chatham House rules, meaning the information disclosed may be reported but the source may not be identified. Cameras, sound or video recording are not allowed.
Due to a limited number of available seats, we kindly ask you to confirm your participation by Thursday, 21 April, by 15h latest, by sending an email to [email protected].
This activity is being implemented with the financial support of the Royal Norwegian Embassy in Belgrade (www.norveska.org.rs).