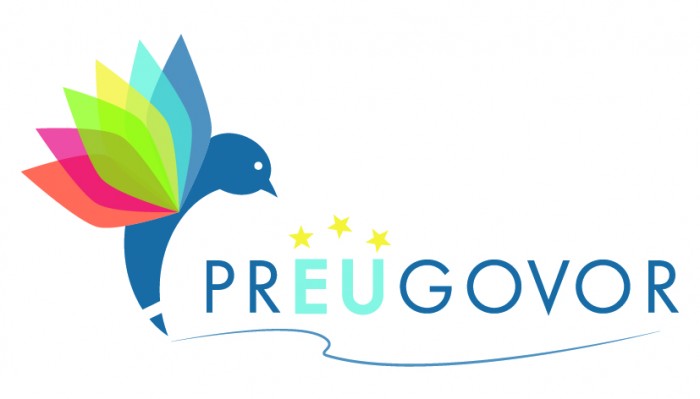 From September 2020 to February 2022 the prEUgovor coalition will implement the project prEUgovor for Rule of Law and EU integration of Serbia with the support by the Balkan Trust for Democracy. The aim of the project is to contribute to policy reforms implementation in Chapters 23 and 24.
Rule of law is a fundamental value on which the EU is founded. According to the criteria set out in the accession process, countries aspiring to join the EU need to establish and promote the proper functioning of the core institutions necessary for securing the rule of law. The European Commission therefore closely monitors the progress of the candidate countries and produces regular informal reports. Civil society also contributes to these efforts with their shadow reports discussing the content and effects of reforms.
The EU has observed a tendency of deterioration in the rule of law area in Serbia. Not only that Serbia has opened only two new chapters in 2019 and none in 2020, but the EU context has also changed. UK has officially left the EU after the Brexit vote. France has issued a 'non-paper' to speed up EU accession, suggesting a change in the accession approach with a stronger role of member states that would review the process. The European Commission consequently adopted a new Enlargement methodology in early 2020. Finally, for the first time one EU country was designated by Freedom House as 'partly free' in 2020 (Hungary).
With a right mix of policy monitoring and advocacy activities, we expect the following outcomes:
Further strengthened prEUgovor coalition to assess the content of the rule of law reforms and its impact on citizens.
Further strengthened prEUgovor coalition to advocate for policy changes.
Since 2013 the coalition prEUgovor has been successful in offering an accurate analysis of the wider political context in which reforms take place, connecting the dots between different policy areas, and moving away from the ticking-the-box approach. It has also proposed concrete policy measures in areas relevant for Chapters 23 and 24 and advocated for these changes to take place.
The activities on this project include: thematic workshops with CSOs, semi-annual Alarm reports, policy studies, legislative amendments/contributions to the public debate process, national and local Alarm conferences and investigative stories in the Chapter 23 and 24 related areas.
The action is funded by the Balkan Trust for Democracy through the project of the German Marshall Fund of the United States and the Royal Norweigan Embassy in Belgrade.