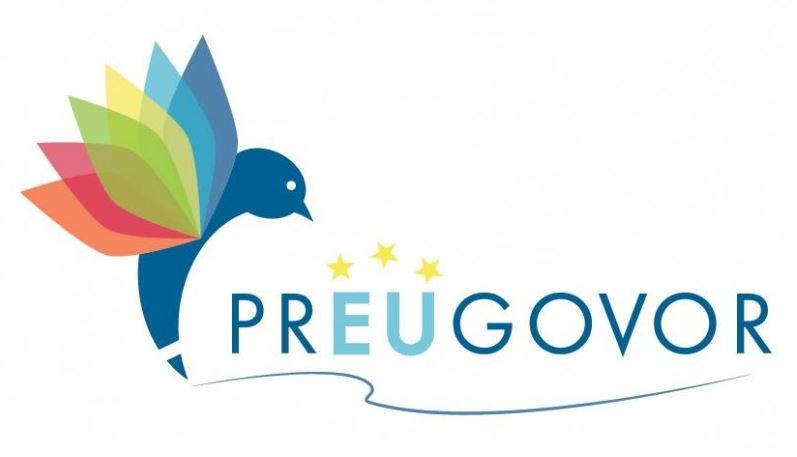 Having read the statement of the Ministry of European Integrations and the Negotiating Team for the Accession of the Republic of Serbia to the European Union, published on the former's website, coalition prEUgovor expresses the satisfaction over the fact that prEugovor's report on the progress of Serbia in Chapters 23 and 24 is being carefully scrutinized within the state institutions responsible for the European integrations.
Nevertheless, coalition prEUgovor would like to remind that after the meeting with the members of Negotiation Team in the beginning of March we had submitted to them on March 20, 2017, a list of 179 questions asking for evidence needed for assessment of the effects of reforms that are being undertaken through the implementation of Action Plans for Ch.23 (Judiciary and Fundamental Rights) and Chapter 24 (Freedom, Security and Justice). The Negotiating Team did not provide answers to any of these questions, nor did they direct prEUgovor as to where it was possible to find the information in question. The requested information is not publically available at the websites of ministries in charge of coordination of reforms within these chapters. It is concerning that even the data that should be regularly published in accordance with the law is also not available. For example, the annual report on work of Ministry of Interior envisaged by the Law on Police to be published by March has not been published yet. Members of the PrEUgovor coalition did not obtain the requested information even through invoking the Freedom of the Information Act.
The coalition prEUgovor remains open and committed to cooperation and the dialogue with all relevant authorities, but is ready to defend the independent monitoring as the crucial contribution of civil society in the process of accession to the EU. Therefore, we call Serbian authorities to make available all information conducive to the assessment of Serbia's progress on its accession to the EU, not only to coalition prEUgovor or the National Convention on the European Union, but to all civil society actors and general public.
About coalition prEUgovor:
Coalition prEUgovor is a network of civil society organisations formed in 2013 tasked with monitoring the implementation of policies related to the accession negotiations between Serbia and the EU, with an emphasis on Chapters 23 and 24. The mission of prEUgovor is to utilise the EU integration process in order to contribute to further democratisation of the Serbian society. Coalition prEUgovor is comprised of: Anti-trafficking Action (ASTRA), Autonomous Women's Centre (AWC), Belgrade Centre for Security Policy (BCSP), Centre for Applied European Studies (CAES), Centre for Investigative Journalism in Serbia (CIJS), Group 484 and Transparency Serbia (TS).