Coalition prEUgovor believes that Chapters 23 and 24 need to be opened as soon as possible, because that will enable more thorough monitoring of implementation of the measures prescribed in action plans.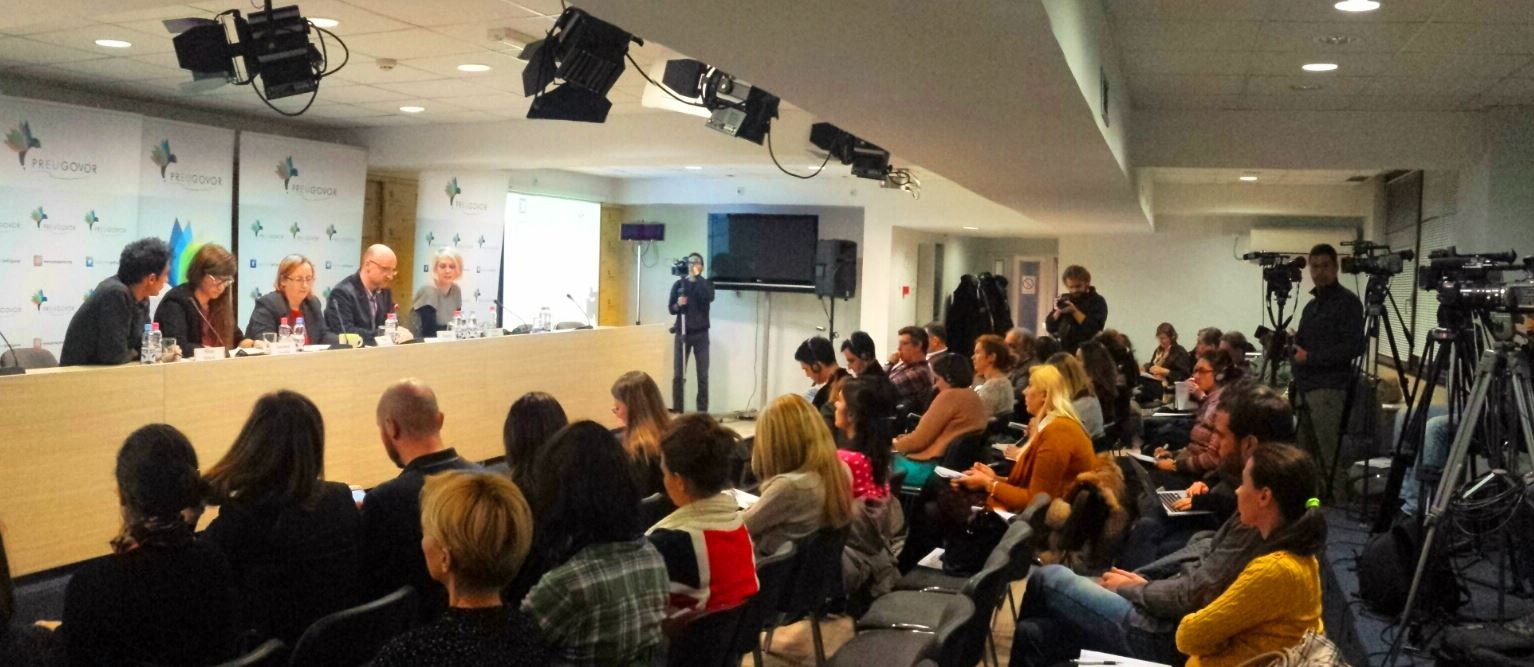 Coalition prEUgovor presented on November 30 its latest 6-month report on Serbia's progress in Chapters 23 and 24, and pointed out positive steps towards implementing measures prescribed in action plans for stated Chapters, but also warned about numerous problems our country is facing on its path towards EU membership
On presentation of independent report on Serbia's progress in Chapter 23 (Judiciary and fundamental rights) and Chapter 24 (Justice, freedom and security) representatives of prEUgovor, consisting of seven CSOs, stated that the action plans for these chapters are the basic documents which will serve as guides to the country in fulfilling European Commissions' recommendation.
BCSP Director Sonja Stojanovic Gajic pointed out that Ministry of Interior had passed the difficult task of drafting the Action plan for Chapter 24, as well as that this Ministry was first to make cost assessment for the measures prescribed by the Action plan from Serbia's budged, which will amount to around 26 milion euro.
She marked as the good news the fact that MoI is currently working on the assessment of serious and organized crime according to the Europol methodology (SOCTA), by using clear and precise criteria. Stojanovic Gajic also discussed the Draft of new Law on Police and pointed out that the it represents a much better solution than the existing Law, but doesn't solve the problem of police politicization.
"There is a possibility that the Minister appoints people to managerial positions within the police and to influence the work of Sector for Internal Control. There is also a problem of "leakage of information" in police investigations. Politicians shouldn't comment on ongoing investigation, prejudice its results, but to leave the investigating and reporting of its results to the professionals and security institutions", stated the BCSP Director.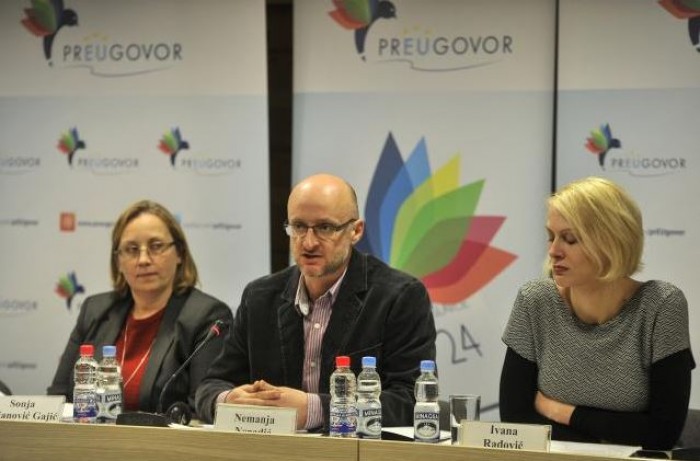 Nemanja Nenadic from Transparency Serbia
pointed out the relationship between the Government and independent state bodies, mainly Ombudsman and Commissioner for Information of Public Importance and Personal Data Protection.
During the last few months, we witnessed that the state institutions do not comply with the recommendations and decisions of independent state bodies, which makes their control pointless, Nenadić pointed out. He also said that there is a delay with adopting important laws such are Law on Anti-corruption Agency, Law on lobbying and others, and pointed out the problem of non-existent institutional coordination of fight against corruption on state level.
Gordana Grujicic from Group 484 talked about Serbia's results in solving problems of irregular migrations and refugees, as well as the question of asylum. She pointed out that Serbia approached this problem in a very humane way, and that there were points established on border crossings to help the migrants and refugees. Grujicic said that all Western Balkan countries should work together in solving this crisis, firstly using the same approaching defining categories which should be protected, in accordance with international regulations.
Ivana Radovic from ASTRA - Anti trafficking Action spoke about human trafficking and measures prescribed in action plan for Chapter 24 for this area. She stated that a little has changed in solving this problem in the last few years. European Commission in its Serbia report for 2015. stated that investigation in cases of human trafficking has to be on a higher level. Radovic said that it is problematic that the strategy for fight against human trafficking and its action plan still haven't been adopted, so we cannot speak about the implementation of these documents. She also said that there is a problem of long court proceedings in case of prosecuting perpetrators in cases of human trafficking.