By: Dina Đorđević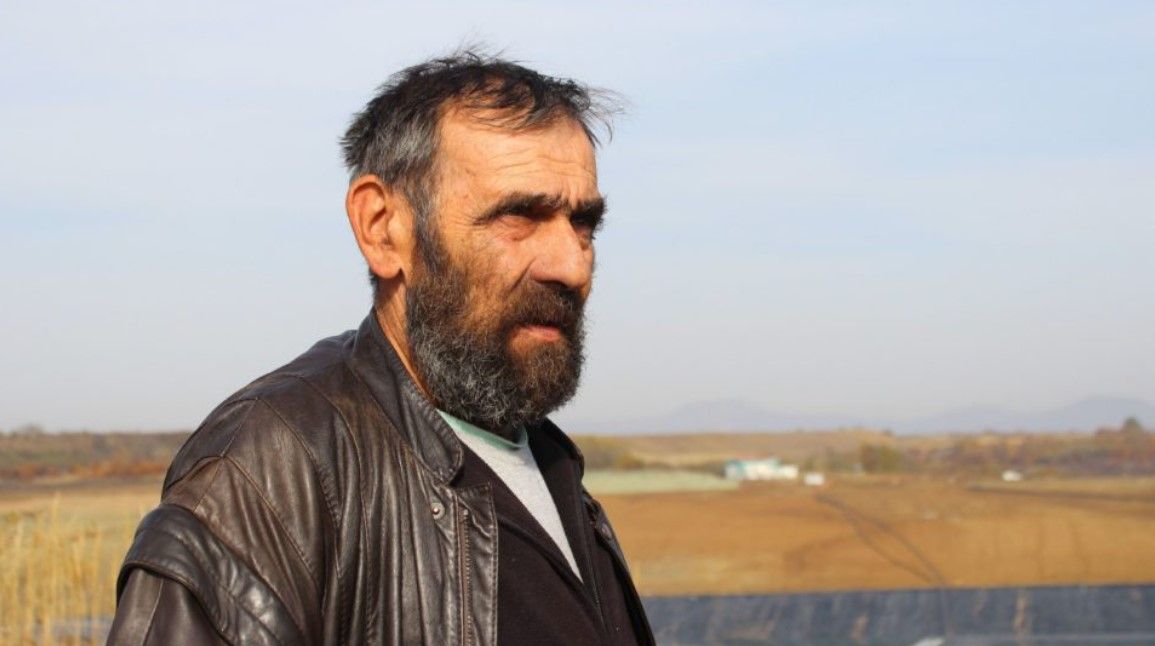 Miodrag Živković, a villager of Slatina; photo: CINS
Up until last year, Miodrag Živković had worked the land in the place which now has a big hole in the ground designated for waste from the Čukaru Peki mine, a so-called tailings pond. He had lived off roughly six hectares of property near Bor - forests and fields from which he obtained cattle feed. The land was forcefully taken from him in expropriation, and he sold the large cattle because he had nothing to feed it with. Today, he says, he lives on a disability pension totaling 14,000 dinars.
"We have turned from homestead owners in the country into welfare cases," Živković, who is trying to get financial compensation for his father Petar's property, began his story.
It all started in April 2020, when the authorities declared as public interest expropriation for the area of the Čukaru Peki mine, owned by Chinese Zijin Mining. Miodrag Živković received a decision on expropriation, that is, land was forcefully taken from him, for which the company was supposed to compensate him. He met with Zijin representatives on the premises of the City Administration in Bor, but no agreement was reached. The company offered him a low price - below market value according to the estimation of the Tax Administration. The Tax Administration estimated the value of the property he had been living off at around 22 million dinars, and he agrees with the estimate.
You can read the whole story on CINS.rs.
This investigative story has been produced with the financial assistance of the European Union, as part of the project 'PrEUgovor Policy Watch: building alliances for stronger impact in uncertain future'. The contents of this story are the sole responsibility of the authors and can under no circumstances be regarded as reflecting the position of the European Union.