By: Jovana Tomić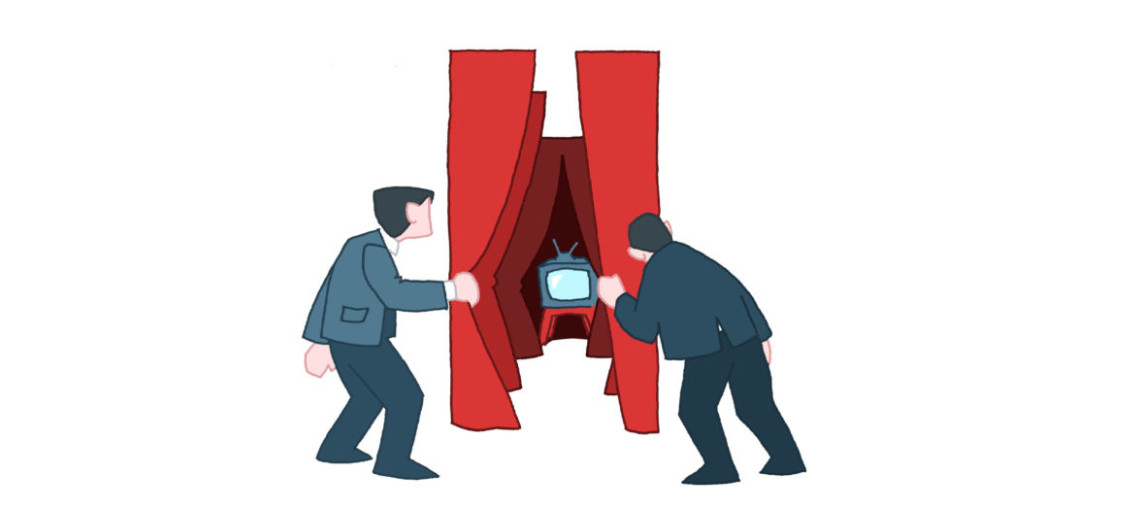 Foto: CINS, Ilustracija: Đorđe Matić
Advertisements calling for an election boycott, which aired on the N1 and Nova S TV channels some 400 times during the campaign, were not paid for to the televisions by any opposition party but rather by JSP Production owned by journalist Jovana Polić, CINS has learned. Polić claims that the spots have nothing to do with the opposition and so this campaign remains beyond the reach of the Anti-Corruption Agency, says lawyer Vladimir Tupanjac. Nonetheless, judging by a memo from the Agency, since the spots were later given to the Party of Freedom and Justice to post on its YouTube channel free of charge, this party will have to add them to its annual financial statement as a contribution.
"The only way not to vote for Vučić is not to vote at all." That was the message of the pro-boycott TV ads that could be seen on N1 and Nova S televisions ahead of the general election in June.
Soon after the Regulatory Authority for Electronic Media (REM) banned them from airing, as they was contrary to the law, spots with a different slogan, "The only way not to vote for the regime is not to vote at all" appeared on the aforementioned cable channels. REM again ordered that the televisions stop airing these ads, as it was unknown who the advertiser was and whether they had a right to political advertising.
According to the regulatory body's final report on the election, on June 16 it asked the owners of N1 and Nova S for the advertising declarations for these spots. They were not delivered but in spite of that REM categorized them in its report as ads of the Alliance for Serbia (SZS), stating that it had counted 222 instances of airing in total on N1 and 180 in total on Nova S.
You can read the whole story on CINS.rs.
The text was created within the project "PrEUgovor for Rule of Law and EU integration of Serbia" supported by Balkan Trust for Democracy, a project of the German Marshall Fund of the United States and the Royal Norwegian Embassy in Belgrade. Opinions expressed in this publication do not necessarily represent those of the above mentioned donors, or its partners.