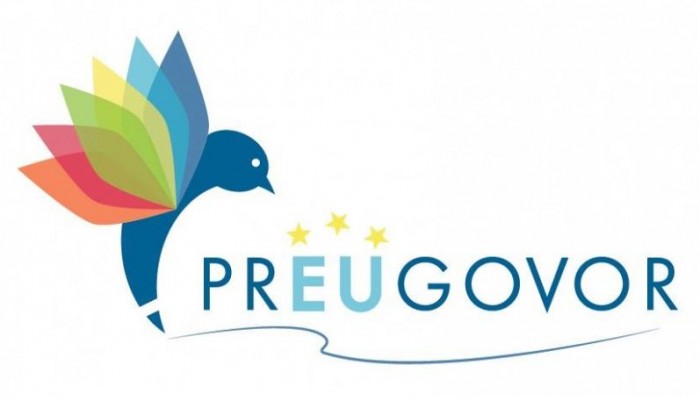 The coalition prEUgovor invites you to attend fifth CHATvrtak - an informal dialogue of the expert public interested in the implementation of the policies from the areas of Judiciary and Fundamental Rights (Chapter 23) and Justice, Freedom and Security (Chapter24) - which will take place at Media Center on Thursday, 25 February 2016, starting at 11h.
The topic at fifth CHATvrtak will be the critical evaluation of the process of (non)adoption of the new Law on Anti-Corruption Agency of Serbia, as well as the key features of this law. Although, according to the Action Plan for Implementation of the Anti-Corruption Strategy, the drafting of the new law was supposed to be finished in September 2014, it still has not been completed.
The main topics addressed at fifth CHATvrtak are as follows:
How was the process of drafting the new Law within the Working Group?
What should be the content of the new Las so as to allow for a more effective work of the Agency?
To what extent Serbia fulfills its strategic goals when it comes to fighting corruption?
Is there political will to fight corruption in Serbia?
The panelists at fifth CHATvrtak:
Nemanja Nenadić, Transparency Serbia, member of the Working Group for drafting the law
Marijana Obradović, Assistant to the Director of the Anti-Corruption Agency of Serbia
The presentation will take place immediately after the conference organized by Transparency Serbia where the Alternative Report on the Implementation of Anti-Corruption Strategy for 2015 (for the areas of political activities, public finances, privatization and prevention of corruption) will be presented.
The working language of the event is Serbian and no translation will be provided. CHATvrtak is organized under the Chatham House rules, meaning the information disclosed may be reported but the source may not be identified. Cameras, sound or video recording are not allowed.
Due to a limited number of available seats, we kindly ask you to confirm your participation by Wednesday, 24 February, by 14h latest, by sending an email to [email protected].
This activity is being implemented with the financial support of the Royal Norwegian Embassy in Belgrade (www.norveska.org.rs).