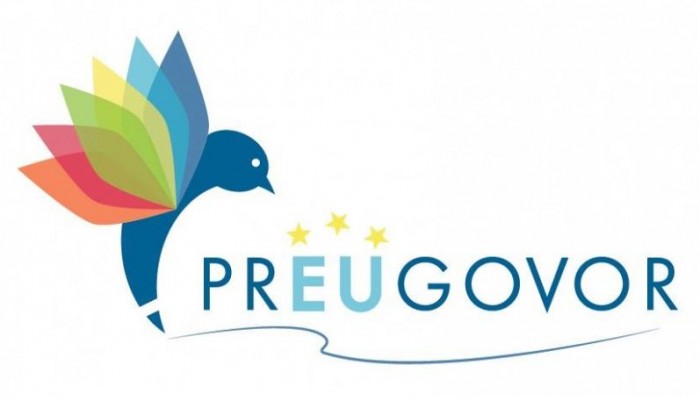 The coalition prEUgovor invites you to attend CHATvrtak - an informal dialogue of the expert public interested in the implementation of the policies from the areas of Judiciary and Fundamental Rights (Chapter 23) and Justice, Freedom and Security (Chapter24) - which will take place at Belgrade Centre for Security Policy's premises on Thursday, 26 May 2016, starting at 16h.
The discussion at the eighth CHATvrtak will be focusing on the state of play of the rule of law in the Western Balkans region, from the point of view of the Netherlands which has in recent years placed this policy area at the center of their bilateral approach to regional cooperation.In 2014, the Netherlands' embassies in Belgrade, Pristina, Sarajevo, Skopje and Tirana were enlarged to include dedicated rule of law policy advisors to develop a broader and more in-depth view on the rule of law situation in the region.
At the event, the representatives of Dutch Emsbassies from the Western Balkans will be discussing their insight and results achieved within the framework of the regional rule of law project, focusing on the positive developments and matters of concerns when it comes to the rule of law.
The panellists:
Onny Jalink , Head of the Regional Balkans Rule of Law Unit
Zyhrada Kongoli , Embassy of the Kingdom of the Netherlands in Albania
Lara Obrenović , Embassy of the Kingdom of the Netherlands in Bosnia and Herzegovina
Venera Ramaj, Embassy of the Kingdom of the Netherlands in Kosovo
Gjakush Kabashi, Embassy of the Kingdom of the Netherlands in Macedonia
Aleksandar Momirov, Embassy of the Kingdom of the Netherlands in Serbia and in Montenegro
The working language of the event is English and no translation will be provided. CHATvrtak is organized under the Chatham House Rule, meaning the information disclosed may be reported but the source may not be identified. Sound or video recording is not allowed.
Due to a limited number of available seats, we kindly ask you to confirm your participation by Wednesday, 25 May, by 12h latest, by sending an email to
[email protected]
.